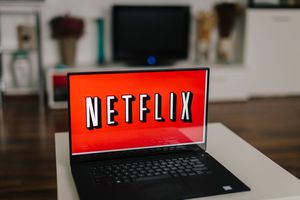 In a blog post on its official site, Netflix revealed the seeds it planted back in 2012 will finally come to fruition later this year. Starting in September, the contract between the streaming platform and Disney will go into effect, with Netflix holding the exclusive U.S. rights to Disney's films. This includes not just films under the Disney brand, but also its Marvel, Lucasfilm, and Pixar subsidiaries.
The deal kicking in means that other platforms like Amazon Prime and Starz, which currently licenses multiple Disney titles, will no longer carry Disney's new releases. Audiences will still be able to stream previous Disney umbrella releases, but moving forward, all future releases fromCaptain America: Civil War onward will only be able to be viewed on Netflix. The same will apply for films under Disney's other subsidiaries, such as Zootopia, Alice Through the Looking Glass, and Rogue One: A Star Wars Story. It was a seemingly a karmic twist of fate that happened when the initial deal was signed: Though Netflix's previous contract with Starz expired in 2012 when negotiations fell apart, it struck the deal with Disney shortly thereafter
The Netflix-Disney deal was the first time a major studio chose to eschew a cable service for its releases in favor of going directly to online streaming for pay distribution post-release. The deal was estimated to have cost Netflix about $300 million in total, a hefty sum. But Netflix and Disney have gotten more than cozy in the past year, with Netflix's original properties centering around two Marvel series in Daredevil and Jessica Jones, with a Luke Cage, Iron Fist, and Punisher series on the way, along with a Defenders ensemble movie.
So far, it's a partnership that has worked out advantageously for both parties. While Netflix famously does not disclose its viewing figures, San Diego-based Luth Research conducted an independent study last year and determined an estimated 10.7% of Netflix's subscribers streamedDaredevil, far more than Netflix's other popular original properties in House of Cards andUnbreakable Kimmy Schmidt.
With Netflix now owning the exclusive rights to stream all new Disney releases, it appears the base of power is slowly transferring from Disney subsidiary network ABC to the streaming platform.
CONTRIBUTOR
I write about film and television.